Largest Vineyards in North Carolina


It is said that the grapevine was introduced and cultivated in an area later to be established as the state of North Carolina soon after Sir Walter Raleigh landed in the New World. The vineyards were successful for many years, but North Carolina lost its market dominance due to the Civil War. Recovery after the war continued until the early twentieth century when the state voted in 1908 to be a dry state. With the onset of Prohibition in 1919 winemaking in North Carolina was halted. North Carolina is in the top ten of both grape and wine production in the US with more than 100 wineries and more than 400 vineyards. It is also listed as one of the top five state destinations for wine and food tourism.
Biltmore winery

In the Vanderbilt family since 1895, the 8,000 acre Biltmore estate in the Blue Ridge Mountains of Asheville, North Carolina includes a vineyard that produces Chardonnay, Riesling, Viognier, Cabernet Franc, Cabernet Sauvignon and Merlot grapes, all varieties that thrive in western North Carolina's temperate climate. The winery, in the centre of Antler Hill Village, offers complimentary tastings and an indoor/outdoor wine bar. Choose your favourites from among their 20 handcrafted award-winning reds, whites, and rosés.
Tours and tasting experience at the Biltmore Winery's production facility also includes a behind-the-scenes tour, and the chance to see the vineyards over the river, on the west side of Biltmore. Stay over in luxury and more casual accommodation to enjoy all that Biltmore estate has to offer, including horseback riding, biking, spa services, gourmet dining and a tour of the Vanderbilt home and estate.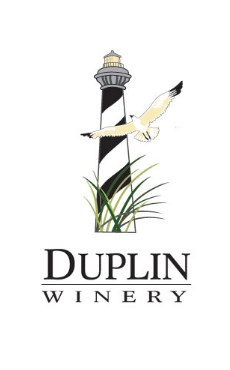 Duplin Winery in Rose Hill

North Carolina's oldest operating winery, established in 1975, is the largest winery in the South. Duplin Winery in Duplin County produces around 450,000 cases per year and is known primarily for muscadine wines. The intensely fruity and pleasantly sweet Hatteras Red is a traditional southern Muscadine red and one of North Carolina's best selling wines. Another of Duplin's wines is Blackberry. This is a full-bodied red wine made entirely from North Carolina blackberries that have been cold fermented for six days to create a unique flavour. This is a wine to best served chilled with cheese and spiced food.
Shelton Vineyards

North Carolina's Yadkin Valley has been compared by experts to Burgundy in France and Piedmont in Italy, due to sharing a similar climate and growing season to these great wine growing regions in Europe. Within this American Viticultural Area (AVA) sits the Shelton Vineyard, one of the largest on the East Coast. Shelton's grow several varieties of vitis vinifera grapes including Cabernet Franc, Merlot, Cabernet Sauvignon, Riesling, Chardonnay, Malbec, Viognier, Petit Verdot, Sauvignon Blanc, Tannat and many award-winning wines.
The winery creates high quality wine using a gravity flow facility. Harvesting is by hand usually begins in late August, taking about six to eight weeks. The grapes are crushed and stored in oak barrels to add flavour and structure to the wine. There are three temperature-controlled barrel rooms with a large portion of each built underground for climate control purposes, with a waterfall at the back of the room to raise the humidity level. After ageing in barrels, the wine is bottled at the rate of 52 bottles per minute and are sold when the bottle ageing period is over.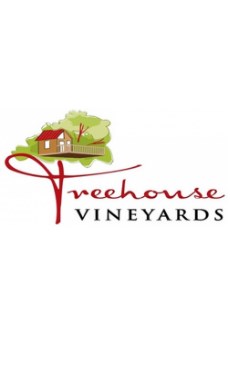 Treehouse Vineyards

Among the different varieties at Treehouse Vineyards, one vine is historic, coming directly from "The Mother Vine" in Manteo, NC., which is proven to have existed in 1584 and is considered the oldest cultivated vine in America.
You can stay at the property in one of two rental treehouse: Papa's Dream, is situated in a secluded setting overlooking the vineyards and is the perfect spot for two. There is also Date Night Treehouse, for up to six people, where you can enjoy views of the winery from the porch 30 feet in the air.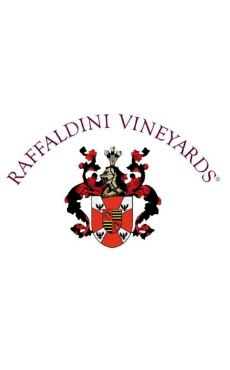 Raffaldini Vineyard and Winery

Another extraordinary vineyard in North Carolina is located near the Yadkin River and Blue Ridge Mountains. The elevation and temperature variation create acidity and complexity in the Italian and French varieties of grapes that have been planted over more than a decade and across several acres.
This winery will provide you with a taste of Italy whilst reminding you of a Californian vineyard. This is an up-and-coming vineyard with much too offer, including sitting on the patio to enjoy beautiful views as you sip your fine wine. More Italian varieties will be added, but some, like Vermentino are varieties that were first planted not just in North Carolina, but in the entire US by the Raffaldini family.