Many wineries are open to holding events throughout the year, with details regularly updated on their home websites and Eventbrite. Wedding receptions, family occasions and other group meetings find a warm welcome in beautiful surroundings in North Carolina, but there are also events that are open to all members of the public. Here are just some examples of great entertainment:
31 Dec 2017 – 1 Jan 2018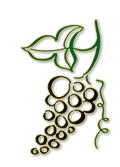 New Year's Eve Black Tie Affair at Childress Vineyards

Many of the wineries in North Carolina will be opening their doors to celebrate New Year with grand style. Childress Vineyards will be offering a sparkling victory cuvée, hors d'oeuvres, live entertainment, dancing, professional portraits, the singing of Auld Lang Syne at the top of the hour and of course, wine.
18 Jan 2018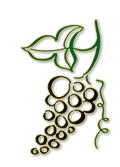 Irregardless Cafe & Catering Company

This wine and dinner experience from the Irregardless Cafe & Catering company is the first in a series of Wine Dinners planned at the Irregardless Cafe. With fresh, locally sourced ingredients, Irregardless will provide a dinner matched with some of the best wines from North Carolina's wineries. Diana Jones, co-owner and co-manager at Jones Von Drehle Yadkin Valley Wines will talk about the wines and the winery on her land.
03 Mar 2018
6 pm – 10 pm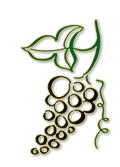 Murder Mystery Theatre Dinner

Acting troupe It's A Mystery are returning to Dennis Vineyards for an evening of jealousy, lying, cheating, even murder that includes a shot of comedy. It's A Mystery is a close-knit group of professional and experienced actors who promise a night of pleasant surprises.
07 Apr 2018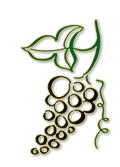 The North Carolina Wine & Beer Festival presented by Food Lion

The Farm at 95

Sip local wine and beer, eat amazing foods sourced from area farms, and shop with local vendors and artisans. Then sit back and relax on the farm where there will be three awesome bands. The festival proceeds supports The Foundation of Hope a local charity supporting research and treatment for mental illness.
28 Apr 2018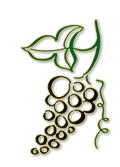 3rd Annual Lincolnton Food, Wine & Brew Festival

A day featuring North Carolina's wineries, local craft breweries, quality food and local artists who come together to create a day of live music, street performances, art and culinary displays as well as beer and wine tasting opportunities. All taking place in downtown Lincolnton, the event will take place come rain or shine, promising more vendors and upgrades as the popularity of the event has grown.
Uncork the Fun!
05 May 2018
11 am – 6 pm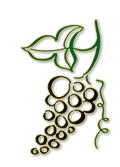 15th Annual Town of Cary's Booth Amphitheatre

One of the largest NC wine festivals offers hundreds of wines from twenty-plus wineries. Admission includes a souvenir tasting glass so that you can sip and savour the event. There's also live music, good food and a free kids play area. The VIP Ticket option grants early access into the event, an hour before general admittance. It also gives access to wine selections and food treats not generally available as well as free soft drinks.