North Carolina Winemaking History

For more than four hundred years the people of North Carolina have used the scuppernong vine and other grapes bought over from Europe to produce wine, at times being actively encouraged to do so, until the era of Prohibition in the early twentieth century. Historical records confirm that farmers who cultivated scuppernongs found it a lucrative business, since a single vine can both cover an acre and without any cultivation can produce a tonne of fruit which the farmers could convert into five barrels of wine. By the early 1800s, farmers were producing thousands of litres, able to keep several barrels for personal use whilst selling the rest.

Wine as a Tonic

At this time, wine was seen more as a tonic, offering health benefits. It was usually only brandy and whisky that were enjoyed as alcoholic beverages. Wine was generally enjoyed by landowners who produced their own wines from their own vines, with most wines being produced from the scuppernong and other muscadine grape varieties grown on coastal farms.
Making Wine

Winemaking techniques in the early nineteenth century were not standardised. There were different approaches including the mixing of unfermented grape juice with brandy. Others left the crushed grapes to ferment before casking, whilst others added honey, though for most, the wine was considered sweet enough additional sweeteners.
1850-1899

By the mid-nineteenth century the eastern half of North Carolina was becoming very successful. With 25 wineries, the state was the country's leading wine producer. The Civil War of 1861-65 brought an end to that market dominance, due to the loss of labourers and lack of money to invest. After the war, some wineries lost their licences for a while, as a penalty for being on the losing side, though several vineyards and wineries were able to begin production when the war was over.

20th Century Winemaking

Paul Garrett is one of the most famous names in North Carolina's winemaking history. He founded Garrett and Company in North Carolina in 1900, and by 1903 he owned five wineries in the state. By 1913 Garrett had built a wine empire which managed to outlast prohibition, thanks to the moving of production headquarters first to Virginia and then to New York. With congressmen continuing to discourage alcohol production after prohibition, North Carolina's wine industry slowed and by the time of Garrett's death in 1940, his winery had ceased trading.
Post-war Winemaking

Winemaking in North Carolina was flat for several years until 1950 when farmers in Onslow County planted 25 acres of scuppernongs and later established a winery. Their success encouraged other farmers across the state to begin planting for wine production. In 1972 the Vitis vinifera, a variety of grape used to make French and Californian wines, was first used in a North Carolina wine, at what is now Biltmore Estate near Asheville. Their first bottles were released in 1979 were a tremendous success and today the Estate welcomes thousands of visitors as well as producing nine million bottles of wine across 15 varieties each year.
21st Century Winemaking

Since the turn of the century there are several successful wineries operating in the state beside the Biltmore Wine Company. Between them all, the wineries produce around 250,000 gallons of wine from native and European grape varieties, contributing millions of dollars to the economy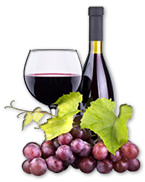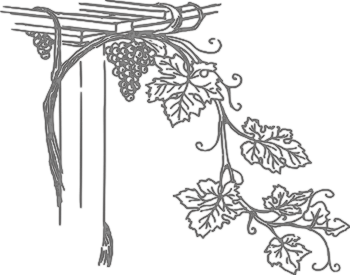 American Viticultural Areas

In 1981 the US introduced the American Viticultural Area (AVA) system which forced wineries to l simply and clearly state the wine's name, the wine's year, the grower's or proprietor's name, and the grape variety from which the wine is made on the label. Whilst quality could not be proven, and there was no confirmation that a particular grape variety was best suited to the region, as is the case in Europe, but it offers consumers clearer information about what is in the bottle than previously.
In North Carolina now has four AVAs, although two share their borders with other states. The AVAs are Appalachian High Country AVA (shared with Tennessee and Virginia), Haw River Valley AVA, Swan Creek AVA, Upper Hiwassee Highlands AVA (shared with Georgia) and Yadkin Valley AVA, which has the nickname of Napa of the East. The Swan Creek AVA is near the Brushy Mountains in North Carolina's north-west, in the Piedmont region and is similar to the Yadkin Valley AVA, though the climate is slightly cooler.